3 November 2021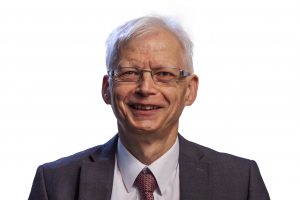 It with a very heavy heart that we wish Steve Rayner our very warmest good wishes as he retires at the end of November.
Steve has worked for the Lichfield Diocesan Board of Education since 2007 as our property and estates manager. More recently, Steve led the work of the board on governance.
Steve has such a wealth of knowledge, skills and experience, and we will all miss him. Most importantly, Steve has always shown great kindness, humour and empathy in his work.
Steve is a regular runner and most recently managed to push the DDE to her personal best for the 5k at 28 minutes, whilst ensuring he was at least half a lap in front!
We wish Steve many happy years of enjoying his running, his grandchildren and his retirement.
If you would like to send Steve a message to wish him well then please do so in any of the following ways:
Sending you messages through the post (please see the address below)
A video message – please forward this to matthew.welton@litchfield.anglican.org
A message on Steve's own Fancy Padlet: Farewell messages for Steve Rayner (padlet.com) (This can be in any media format you wish).
Describe Steve's impact in three words or less in @ www.menti.com (and use the code 5485 1695).
Please could we ask for any messages to be sent by the end of 19th November.
Yours Faithfully
Claire Shaw
Director of Education Lichfield Diocesan Board of Education
Mobile no: 07581 305943 Email Claire.shaw@lichfield.anglican.org